In response to the current social climate, At Home Companions wants to make clear that we support justice, freedom and equal opportunity for all.
Read More
Our Mission
Each family comes to us with their own unique story. My job is to listen to those stories and help families sort through the maze that is home care and the emotion that accompanies this process. Treating each family with kindness, respect and patience, we focus on accommodating individual requests and anticipating future needs. Our goal is to restore balance to the family. - Stacey Reich
Read More
At Home Companions provides service in Northern NJ, primarily in Bergen, Passaic and Essex County. Options available include part-time or full-time hourly care as well as 24 hour live-in care.  We offer quality, safe, and affordable care wherever it is needed; in the home, nursing home, senior residence, assisted living facility, rehabilitation facility, or hospital. Owned and operated since 2003.
Make the call that can improve your life or the life of a loved one.  Contact At Home Companions today at 201-525-0607or e-mail us to inquire about our unique services, dedicated companions, and affordable rates.
At Home Companions follows policies and operation guidelines determined by the NJ Board of Nursing, "Best Practices."
"I couldn't have asked for a better caregiver than Ozzie. She has the experience necessary to deal with my Mom. Couldn't do without her."
"Ellen is very helpful and is like a daughter to me."
"We used At Home Companions for almost 10 years for my mother so we could keep her in her own home for as long as possible. We found them to be reliable and willing to work with us during pretty much any circumstance, some of which was last minute very needed care. That was very appreciated. The main caregiver we had for my mother for nearly 7 years, Anne D, was our own personal angel here on Earth! She took above and beyond care of my mom, treating her (as well as our family who lived out of town) with dignity, respect, patience and loving kindness. My mother regarded Anne as family and we conveyed that to At Home Companions many times. We were so grateful for Anne in all our lives and for her constant TLC to our mother which at times was under trying circumstances. We would recommend At Home Companions to anyone who needs to have that extra help in place for a loved one."
"Thank you so much for your help in the care of my mother. It helped me so much at a time I didn't know what to do. My mom passed peacefully in her sleep Oct. 28th. I think I spoke to you that day. I did not get to meet Maria, but my daughter Jill loved her. Also Jessica was the best person ever, caring not just for my mom but for us as well. She came to my house with flowers and a card and some great hugs I will never forget. I don't even know her last name but please tell her from all the I"s Thank you Thank you. I was just told she was accepted to the veterans "pension". As soon as I get the 12 page acceptance form I will call Beverly in Missouri and she said we can go over everything then. Thank you and your staff again for being so kind and helpful at a really difficult time in my life. God Bless You All."
Use Our Services Anytime, Anywhere
RATING IN YELP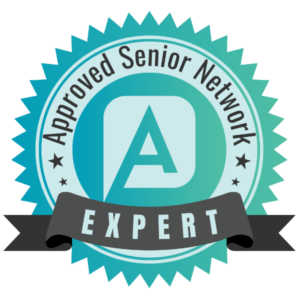 RATING ON GOOGLE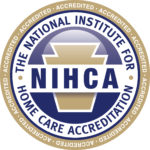 At Home Companions is accredited through The National Institute for Home Care Accreditation (NIHCA).
Whose mission it is to: "Promote quality, professionalism, and ethics to ensure the public trust, by setting standards, qualifications and guidance for the delivery of safe essential home care services. This is accomplished by producing qualified, principled home care provider organizations through an objective accreditation process and independent oversight."